Hey!
So I missed the last 2 (I think?) weeks. It was mostly due to having my final Game Art exam, which still goes on for another week+, hence why I missed a few posts.
I did do some stuff though! For instance, here's a treasure chest I made a small animation for: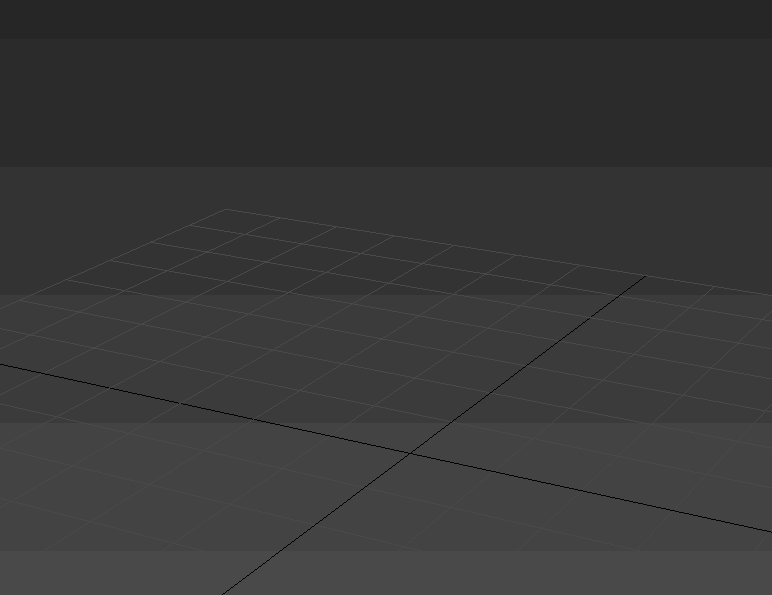 I also made another test track for the kart game I'm working on on the side: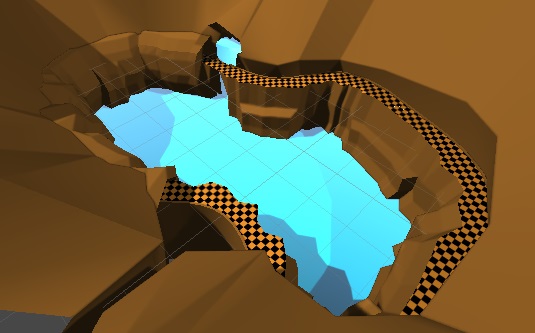 And I remodeled the kart racer guy to make him a tad better looking, the old model (On the right) was made quite a while ago for a different project: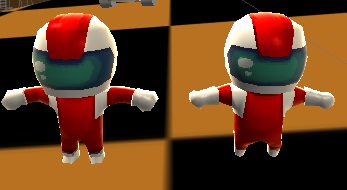 And I also made the shader work with the alpha of the texture to mask what parts are recolorable, making stuff like this possible: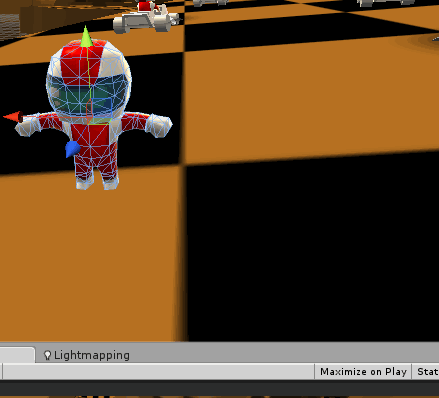 That should prove pretty useful for any other upcoming characters.
Furthermore I also put a head modeled after my own I made a while ago on there as a small style test: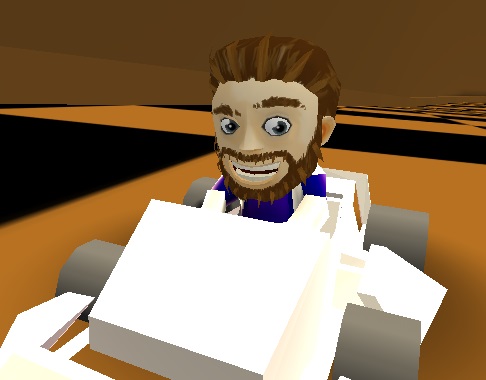 I don't think that will be the final style as the head has about two to three times the amount of polygons the body does at the moment, but it looks alright so I might go with a similar style.
I'm probably gonna experiment some with the karts themselves next, thinking of making them slightly less cliche-kart-like karts. I'm thinking maybe bumper cars or something.
As for my final school project, I have untill May 6th to "Finish" it, I don't think it'll be as grand as I initally planned/wanted it to be as I just ended up working on it a lot less than I would've liked to, but I'm gonna have it very decently playable by then for sure. The May 6th deadline is there due to my school having an open house type thing then, where all courses present their final projects. It's gonna be great!
The last thing I did for my final project is animate the boss a bit, he's rigged but the skinning on him is pretty rough and the animations are quick drafts and the environment is barely presentable, but here's a gif anyway!:
That's about it for this update, if I skip next Sunday it's because I'm busy doing more stuff, this whole  blog posting business is pretty hard to keep up!
-ShadowBrain
(PS: I might try to get an early alpha version of the kart game up on google play before my deadline's here, so stay tuned if you're interested!)