Hey!
This week I focused on completing the first player class: The Wizard.
The model is pretty much done, I didn't get as far with him as I wanted to though, he hasn't got any cool animations yet and his staff is far from done.
I did get him rigged up though!
I plan on finishing up his animations tomorrow during school so I can focus on implementing him into the game when I get home.
After he's implemented I'm planning on making the visuals of the cave a bit more fancy, as they look very prototype-ish at the moment: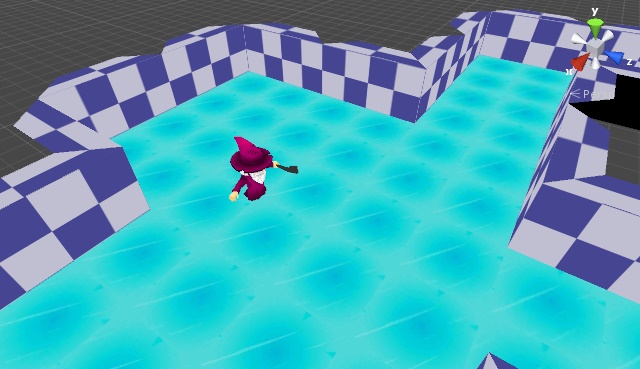 I'm going to soften out the corners and give all the walls a more carved-out ice cave look, as well as making the floor look less like ice blocks and more like a mix of snow and ice ground.
On my planning it says I've planned next week to flesh out the gameplay a bit more as well so expect a few gifs in the next post I make!
I should have a proper name for this game by the next post as well, together with a first draft of the logo.
That's about all I have this week, I'll be back next week, same place same time!
-ShadowBrain